*****No puppies planned until at least 2023 ******
I will no longer place puppies interstate I'm sorry.
I wish to only place my puppies in South Australia.
We do NOT take a formal waiting list, everyone who contacts us is asked to stay in touch so we can let them know 

what's

 happening next, this way we know who is still waiting for a VEVEY puppy and we assume the others have sourced a puppy else where.
My name is Lindsay Thomson and I am a Registered Breeder with The Australian National Kennel Council the ONLY legitimate pure bred registry in Australia it is recognized worldwide  - South Australian affiliate is DOGS SA
Dogs and Cats Online (DACO) and Master Dog Breeders Association (MDBA) are NOT Legitimate pure-bred Registries. DACO tracks council Registrations and litters bred, MDBA is a privately owned business that provides 'papers' for those not eligible for Legitimate ANKC papers....kind of like a Birth Certificate for a Cabbage Patch Kid.
I am a Licensed Australian National Kennel Council Judge of
the Utility group specialising in Bernese Mountain Dogs based in Willunga, South Australia.

Established in 2002 we produce and show the very best quality Bernese Mountain Dogs with a focus on temperament, longevity, correct type and structural soundness.
Our Show wins, Champions and Obedience titles are the icing on the cake.

Please look through my website for information on the Bernese Mountain Dog Breed, My dogs, the statistics on the puppies I have bred and my puppy selection process.
Our babies are well worth waiting for.

Thanks for visiting!

Email: Vevey Bernese or Phone: 0402 282 097
Find us on Facebook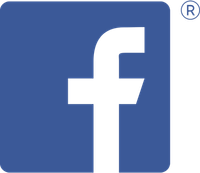 or Instagram @vevey_bernese and #veveybernese

I am a data operator for Bernergarde World Wide Health Database, don't forget to enter your Berner!
You are visitor number: 124860