Zunari Dare You To Run To Vevey
'Harper'
DOB: 14/12/18
Sire: Terra De Bern Around The World (Import Russia) 'OTTO'
Dam: Champion Zunari Fan Di Fendi R.N 'ZIVA'
vWD Clear py Parentage
DM Clear by Parentage
DM SOD1B Clear by Parentage
Hips: 1:1
Elbows: 0:1
Harper comes from our friend Mel at Zunari Bernese in WA, Ziva and Otto had 11 babies and one of the nicest litters I had seen in ages.
Last thing I needed was another dog but when Mel said she had a promising girl available I said Ok and figured I would deal with the details later.
Harper will live with Simon and Madison and we are so grateful they will share her with us here at Vevey.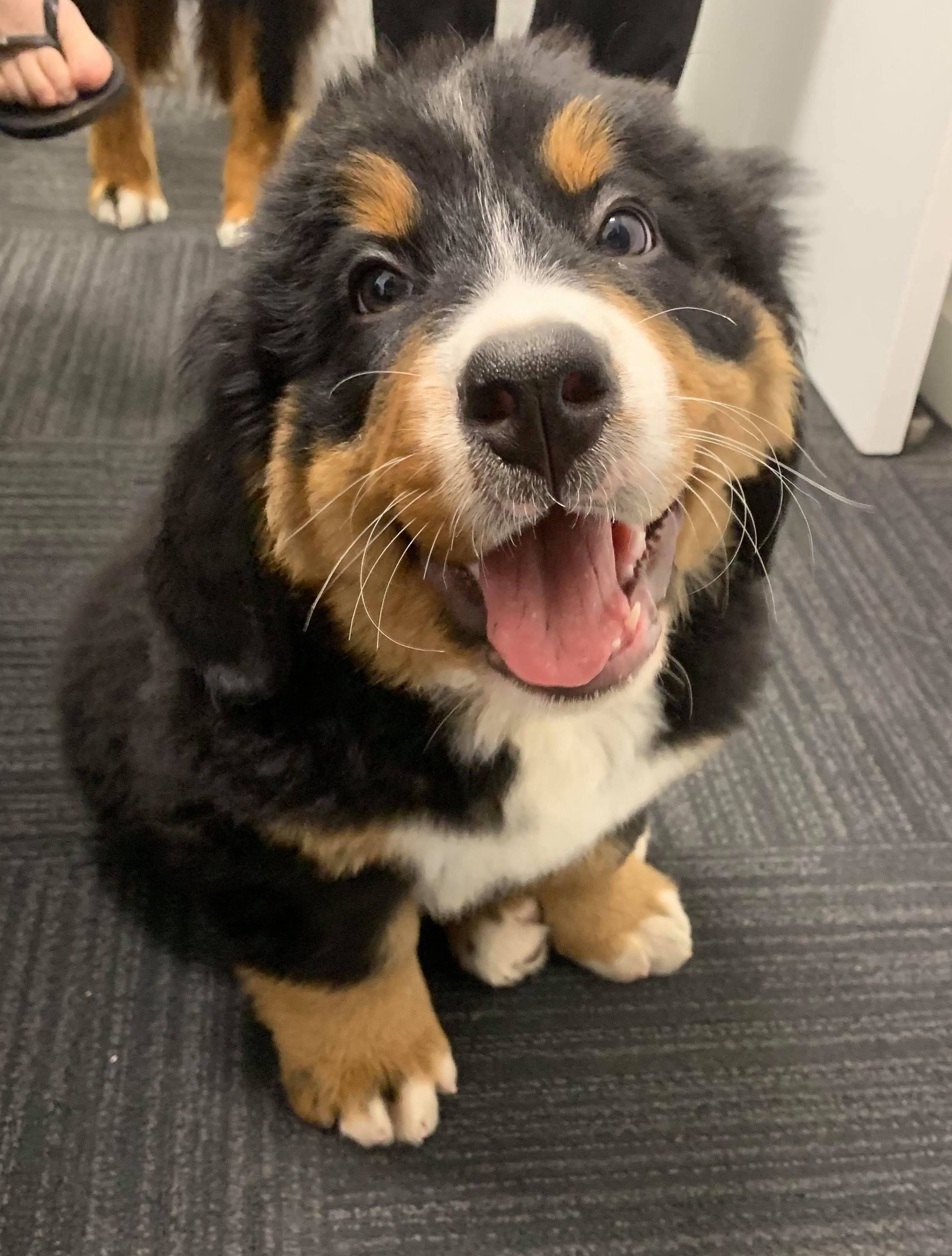 Baby Harper straight off the plane at 9 weeks old.