24th November 2014:
A very Happy day today at Vevey.
Our Angus turned 10 years old!!!!!
A huge Happy Birthday to Ch Anahera Epic Steam Imp NZ the doggy loved of my life, our shining star.
Here's to many more Mr Bee xxxx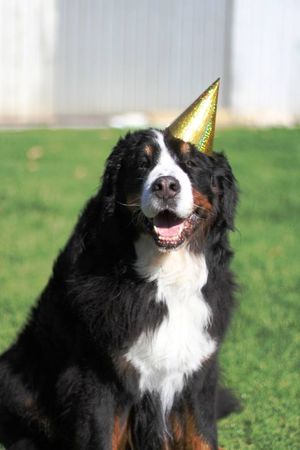 6th November 2014:
We went to Melbourne for the Bernese Specialty (I missed the entries ?!) and the Vic Women's and Sunbury shows last weekend.
We had a great weekend and stayed in a lovely Bed and Breakfast which had great room for walking the dogs.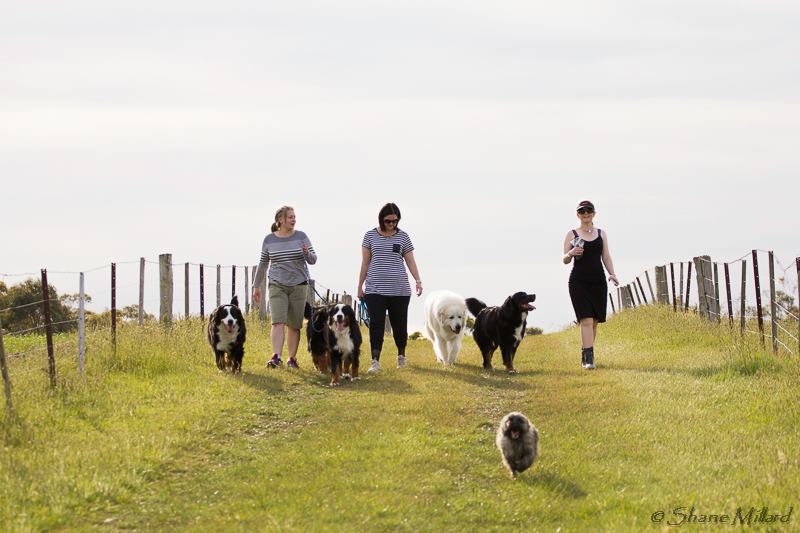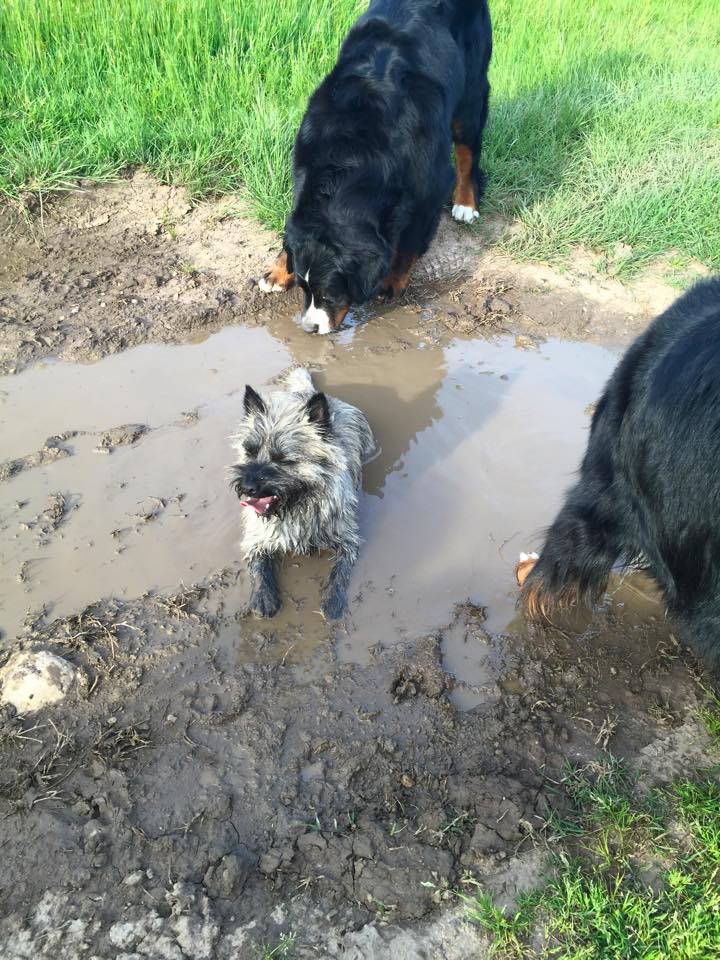 Kitty had a wonderful time in the MUD! Which earned her another bath.
 
24th October 2014:
Counting down the days until Angus turns 10, one month to go!!!

October 2014:
here is Lewis Vevey Full Throttle owned by Donna Golding at Adelaide Royal Show.
Already a big boy at only 9 months old. Lewis is from Morrissey and Lily .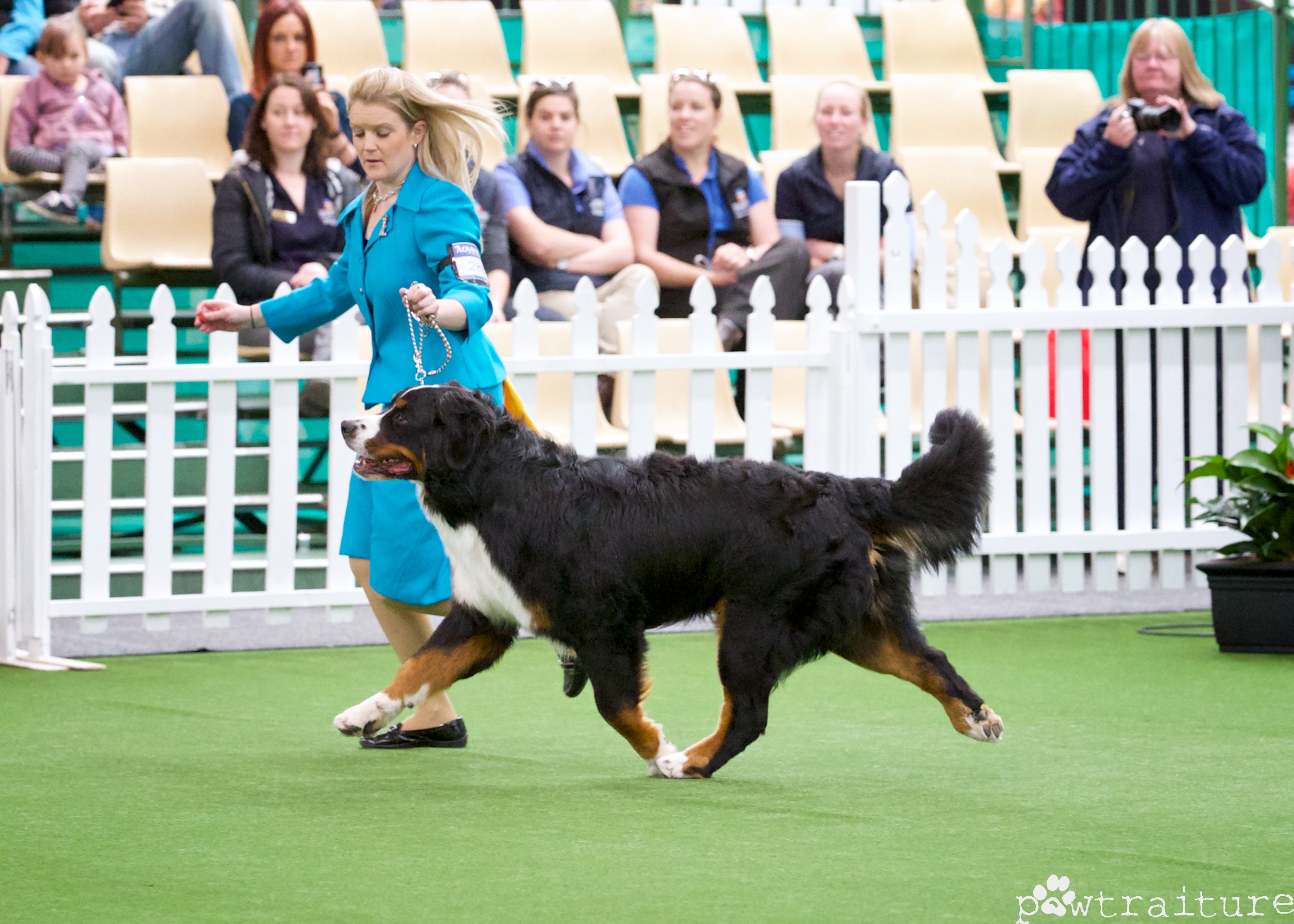 27th September 2014:
The girls all got their hearts tested today and passed with no issues. 
Now all our breeding dogs have passed all their health tests.
Vevey Bernese are the only Bernese kennel in Australia completing all available health tests for Bernese Mountain Dogs because health and temperament are our number one concern. 

Come and visit us at the Adelaide Royal Show on Friday 12th September 2014 9 - 5.30pm
Bernese judging will start at 9.30 am and there are 74 entries.

alternately:

there is a Specialty Show at SACA park, Cromwell Road, Kilburn 
starting at 11 am Saturday 13th September 2014.

Sweden and Finland :August 2014
I was lucky enough to travel to Sweden for some all breeds shows in the beginning of August and I stayed with my friends Eva and Stefan at Berntiers kennel outside of Stockholm. Johanna, Erica and Anna-Karin met us at the shows and we had a fabulous time!
Diane Kelley from Magic Berners in California USA was also visiting with her lovely male Conjure (Can and Am Gr Ch Alpenspirit It's Our Game). Conjure is currently the Number 2 Bernese Mountain Dog in the USA and is as sweet inside as he is handsome.
Luke came over after the shows and We then travelled to Finland overnight by Ferry for the Finnish Swiss Mountain Dog Club's specialty show.
There we met up with Jackie Green (Arvella, UK) and Mylene Turbide (Alpenspirit, Canada) as well as fellow Australian Berner Breeders Zoe Wall (Zaanz, Melbourne) and Lyn Brand (Branbern, Sydney)
Everyone was wonderful to us and I was even lucky enough to show some dogs Ch Berntiers Quest For Gold and Kronblommas Rosalina for their owners Erica and Bjorn.
The World Dog Show was the next day and was a beautiful set up with plenty of room and a spacious, carpeted, indoor ring. Of course I was in  heaven and it was great to see our current home place of Sweden do so well in the classes and the breed.
We had a great look around Helsinki and Stockholm after the shows and has some fun days with Ashley and Kerry from Melbourne, especially at the Amusement park, even though we all realised the next day we are too old to go on the rides now and not need a chiropractor!!!
We were treated so well and made lots of great new friends, I am always happy to come home but it is a trip we will never forget.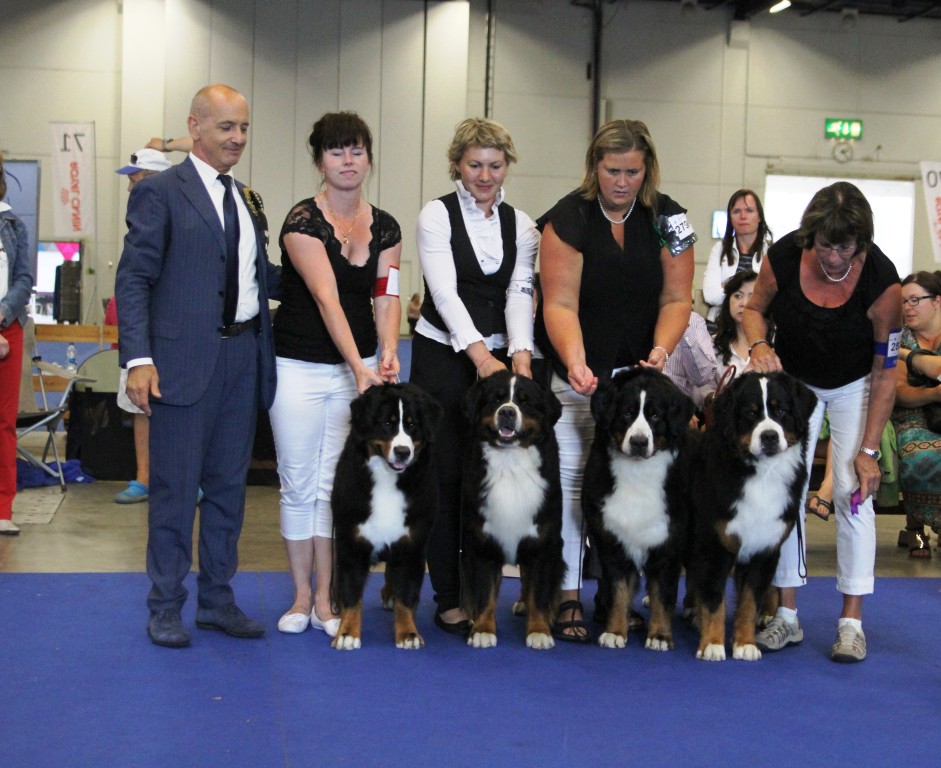 Berntiers kennel winning Breeder Group #1 at the World dog show
Johanna with Dolly, Avatar and his handler from Russia, Erica and Questi and Eva with Affe.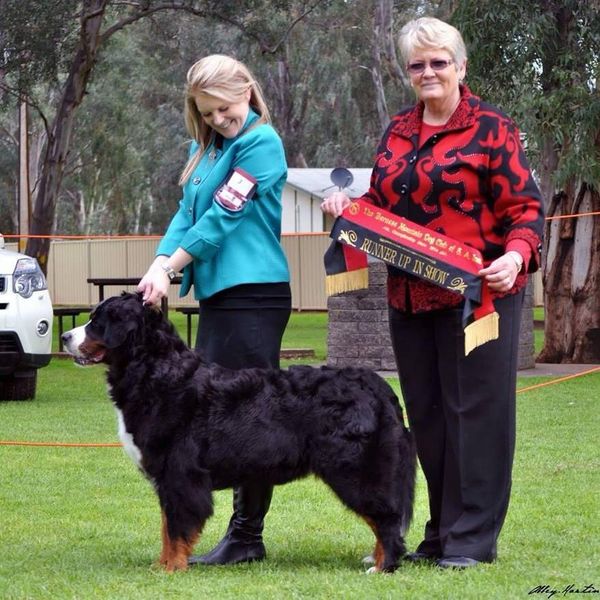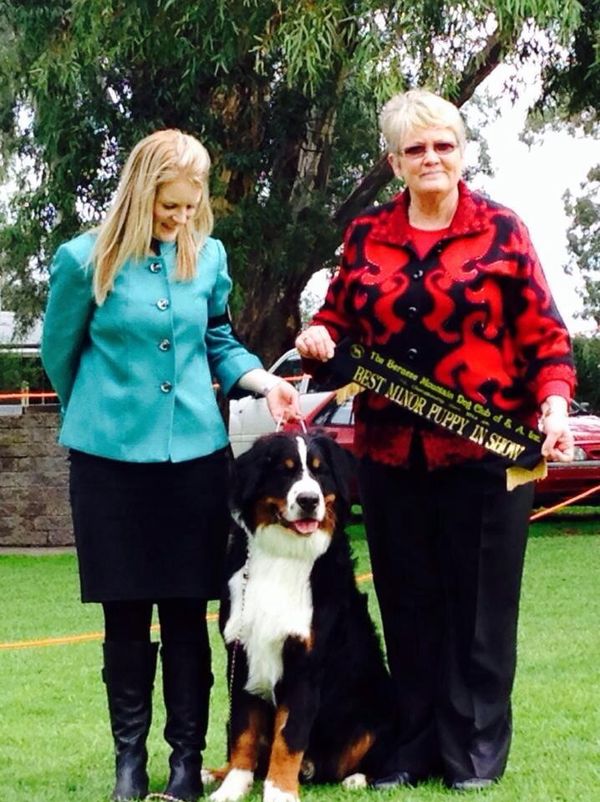 7th July 2014:
Congratulations to Nid Watt and her boy Vindissa Colombard on his new tracking title!!!
Colombard is Angus' son bred by Mrs Ann Waterman
We will be at the BMDCSA Champion Show on 20th July from 9am if anyone wants to visit.
 
The address is Virgara Winery, Lot 11 Heaslip road, Angle Vale.
26th June 2014:
We received the first xray results from out E litter (Morrissey x Marti) today 
Vevey Enter From The East Hips 0:3 (grade A) and Elbows 0:0 
Vevey Effervescence Hips 0:0 (grade A) and Elbows 0:0
Huge Congratulations to Sophie and Sarah for raising such beautifully sound dogs.

June 24th 2014:
Nice weekend at the shows with Jersey Ch Vevey Baby did A Bad Bad Thing winning 2 good sized Best Of Breeds and Best Australian Bred in Group.
She is such a beautiful girl.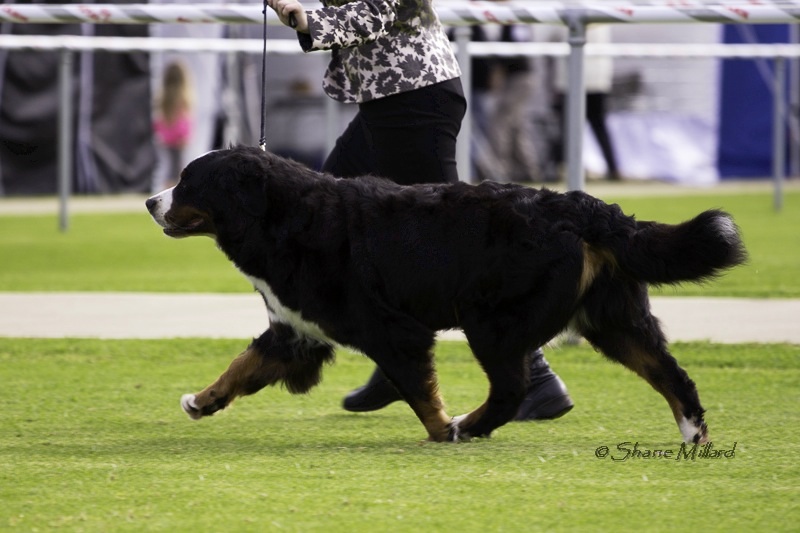 June 1st 2014:

We have a new Champion and our first Cairn Terrier Champion.
Kitty won Best Bitch for the final points for her title and Best Puppy In Group in a Big Group at Winter International under Dr A Hudno from Indonesia.

Thanks to Chevaun Smith for handling her for these last points when I couldn't make it to the show.
It takes a village to make a show dog! 

May 2014:
I have revamped my website, I hope you like it!