2015 - 2016 News at Vevey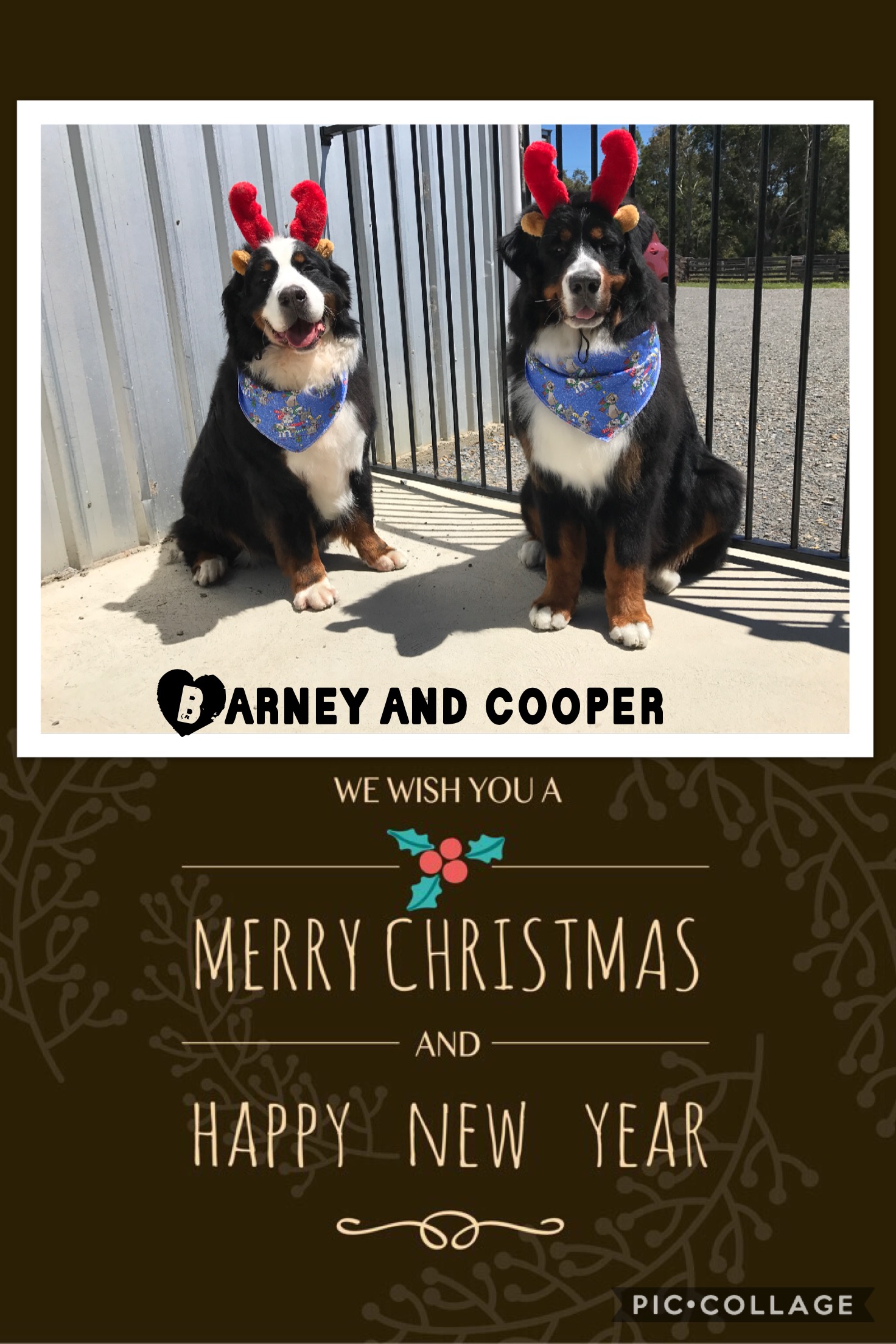 Cooper and Barney wish everyone a Merry Christmas (owned by Mel and Paul)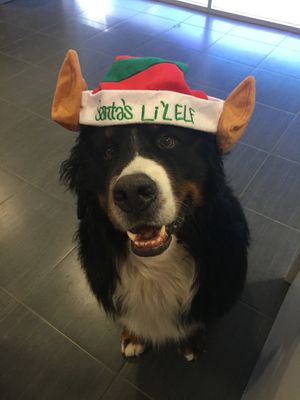 Morris loves dressing up for christmas :)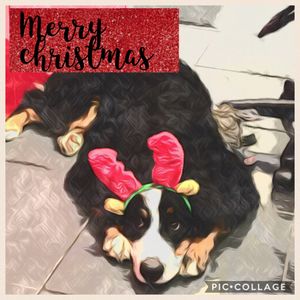 Baby Marlow is now 7 months old!!!
December 10th 2016
i haven't made it to many shows this year due to dogs being in and out of coat and concentrating on obedience for the last half of the year.
I was super thrilled with Frenchie winning Best In Utility Group under Mr R Broomhall
Frenchie is top Bernese show bitch All Breeds in Australia from very limited showing (DOLPS)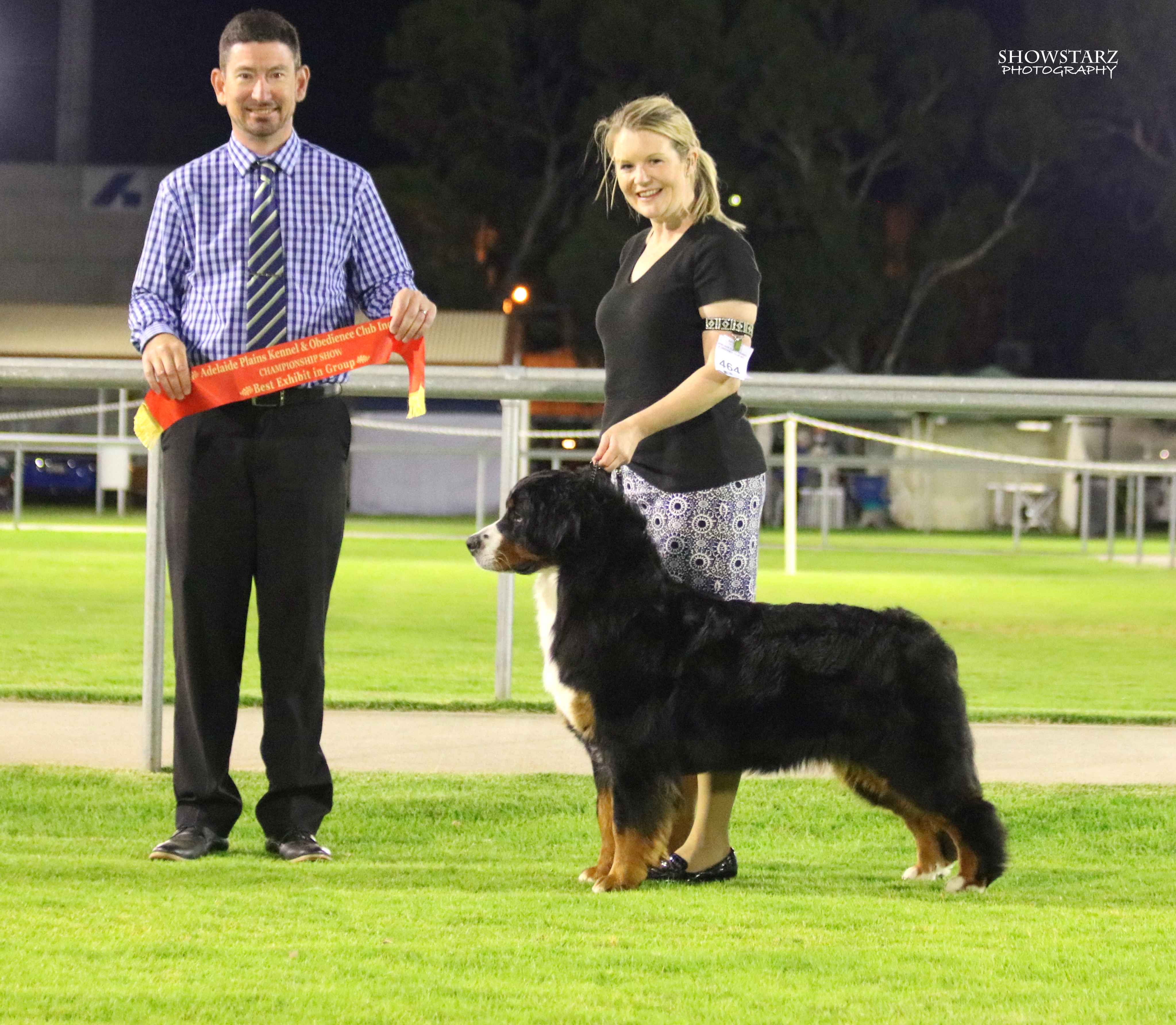 August 24th 2016:
Marti is 10 and a half today YAY!!!!!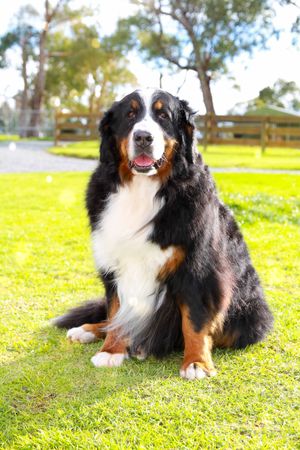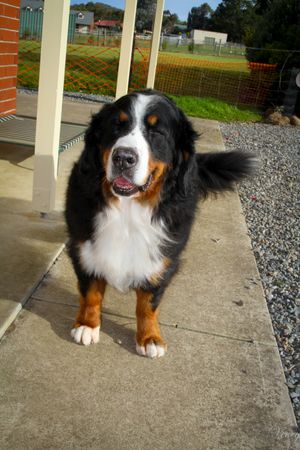 Marti is a lovely sweet girl and we are so happy to still have her with us healthy and happy at 10.5 years old.
June 2016:
The BMDCV Specialty was on in Victoria and I stayed home with the puppies and all my bald dogs, our sole Vevey representatives were Danika and her mama Robyn. Dani came 2nd in a competitive Intermediate bitch class, despite just starting to grow her coat back after her huge Junior coat dump.
Well done Danika and Robyn :)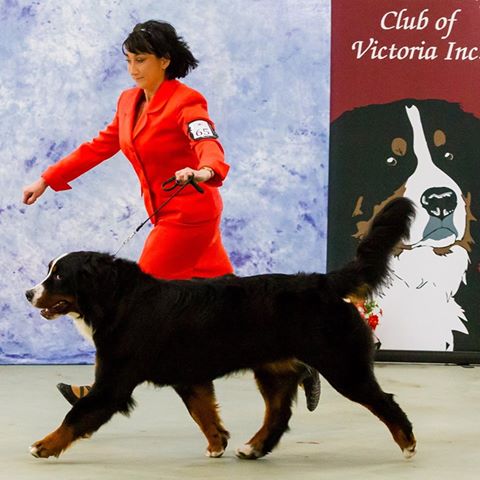 June 2016:
In May we were blessed with 2 litters of puppies. 2 baby girls from Kitty our Cairn Terrier to Miles (Kalan Time Traveller) and 2 baby girls from our Bernese Mountain Dog girl Jersey and Caeser (Swedish and Finnish Champion Berntiers Simply The Best who lives in Sweden).
We have had such a wonderful time with our 4 little ladies and all are spoken for.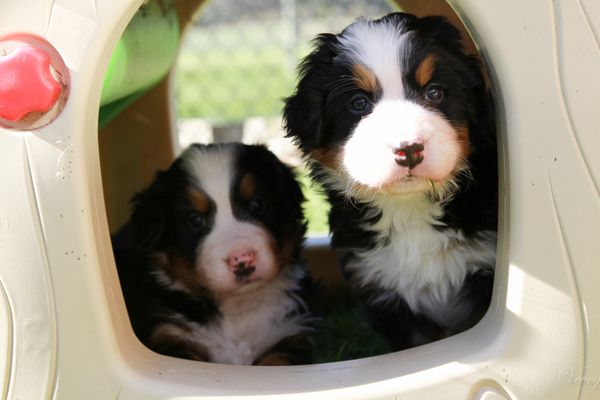 Edina Left and Patsy Right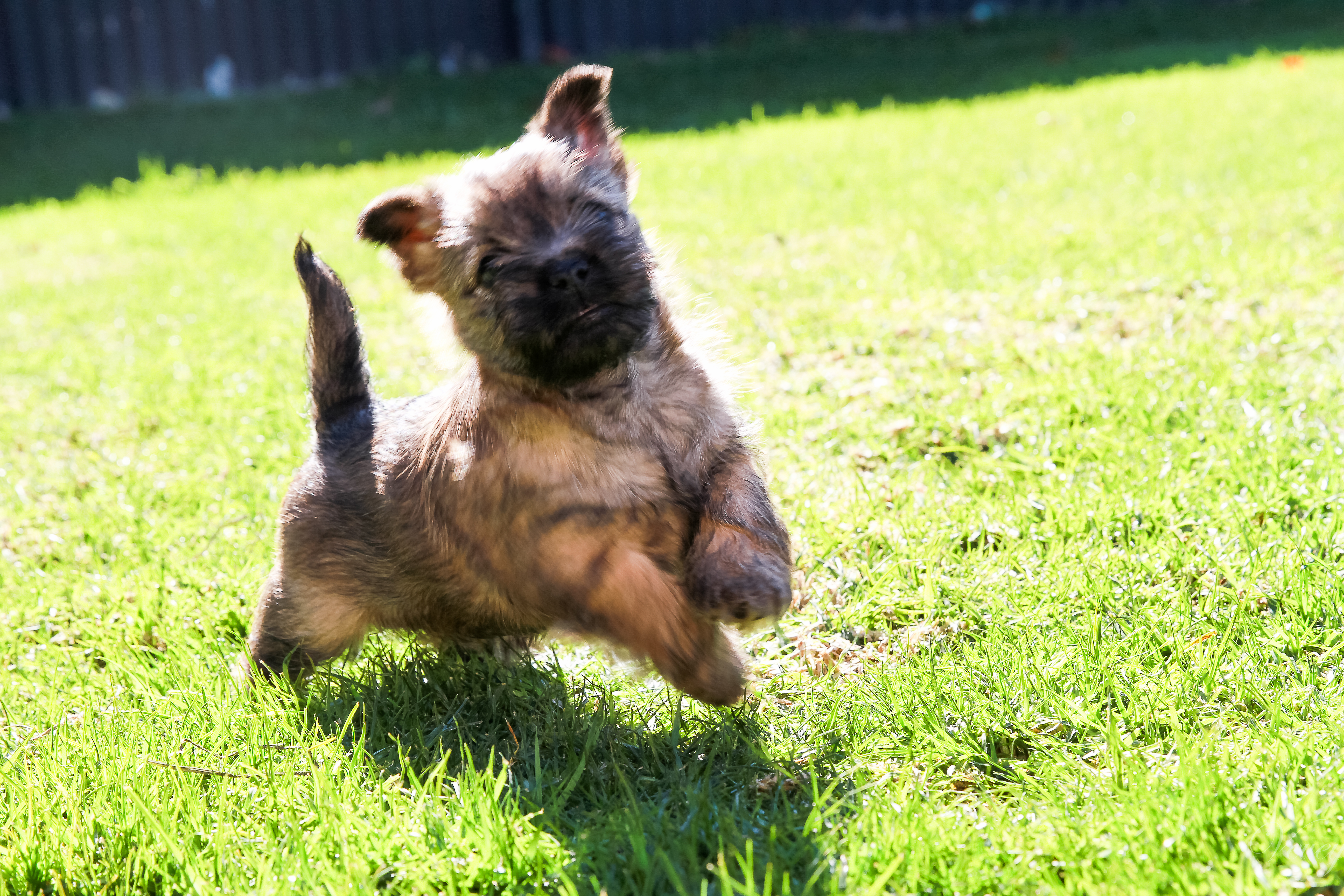 Baby Eden the Cairn terrier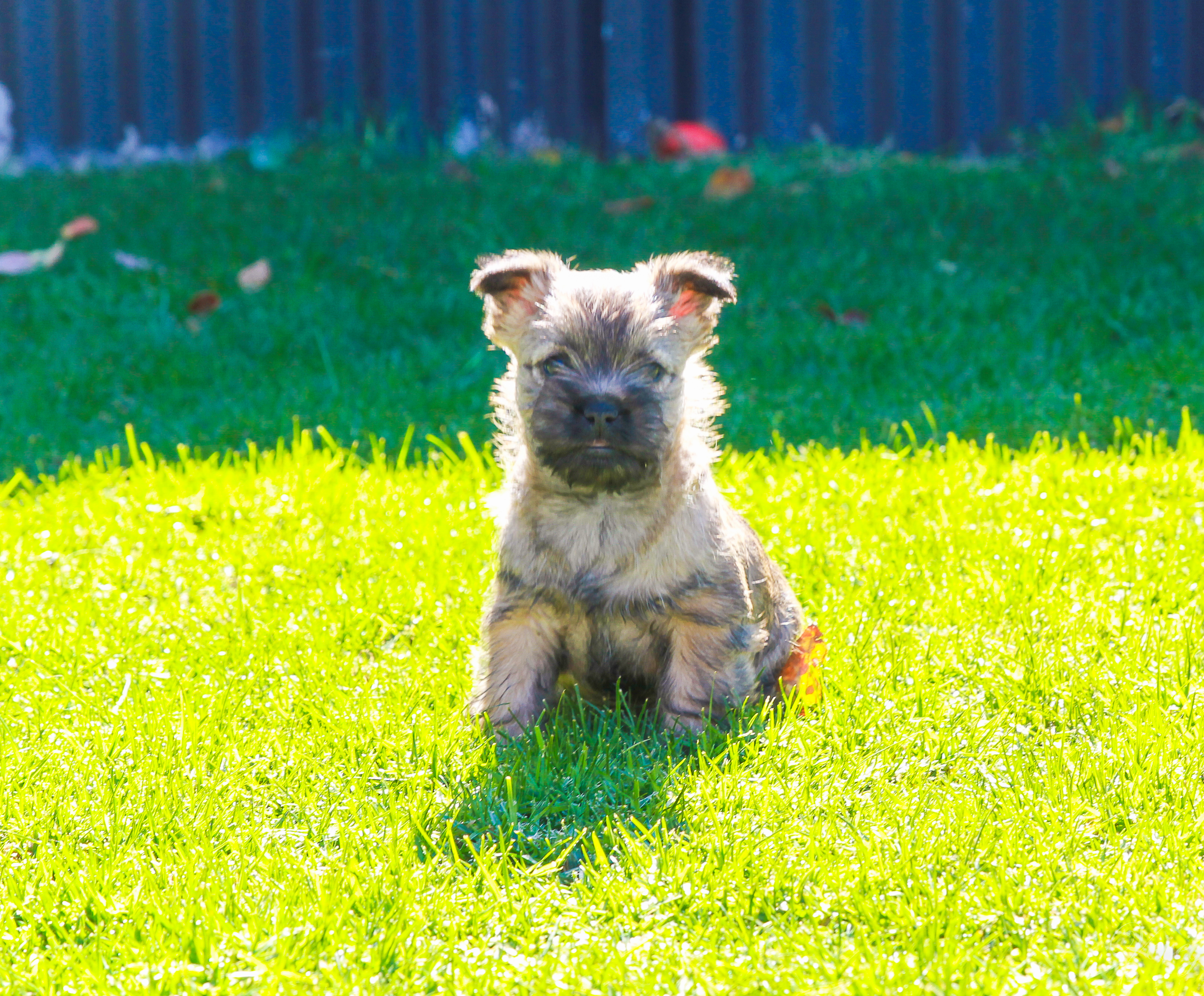 Ivy Cairn terrier
April 24th 2016:
Luke and I took Morrissey and Frenchie to the Berner Buddies SA walk today. We were lucky enough to have 9 more of our Vevey berners on the walk! 25 dogs in total.
It was a fun day and thanks to Kevin for organising everything.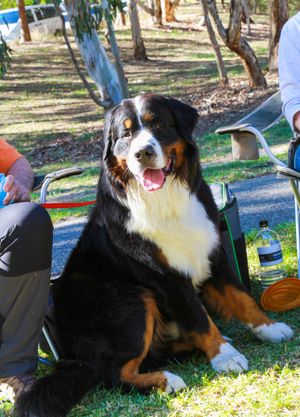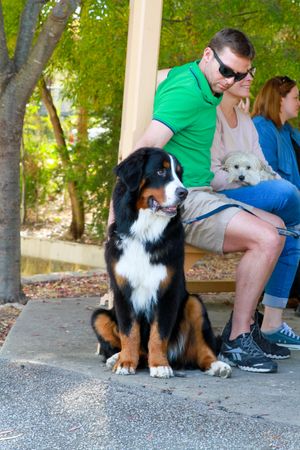 Lewis 2.5 years (Left) Henry 10 months (right)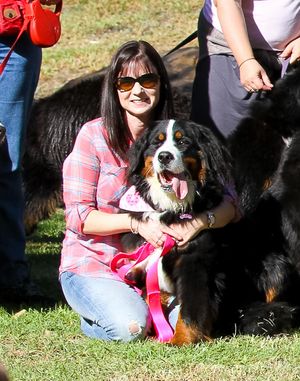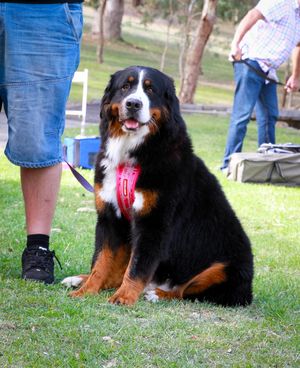 Jenny and Sam 1 year (Left) Sophie almost 2 (right)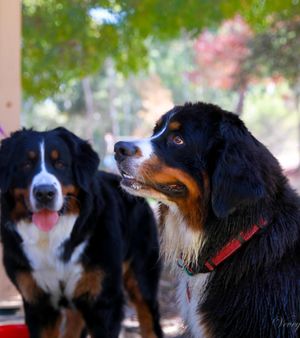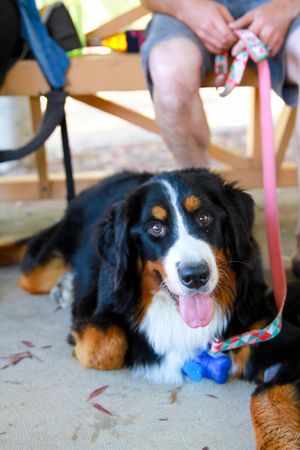 Frenchie 17 months and Freya 16 months  (left), Jessie 1 year (right)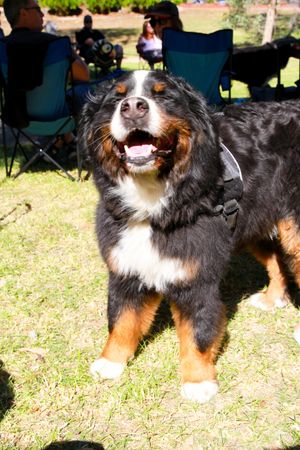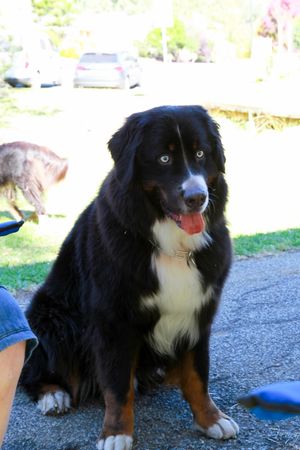 Hugo 6 years (sooooo excited!!!!) (left) and Alfie 2 years (right)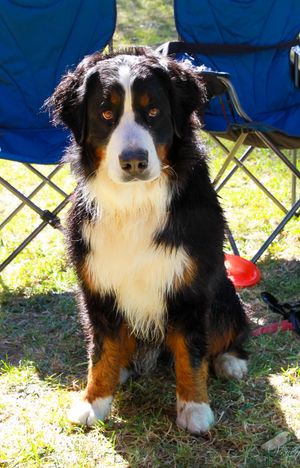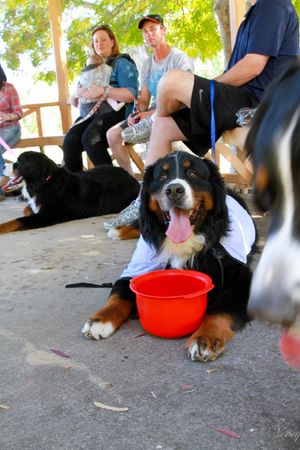 Layla 2 1/2 years (left) Mozzie man 4 years (right) 
March 2016:
2015 was the year of the little kids! Frenchie and Judd out H babies carved it up at the dog show and will soon be new Champions, always with competition and often being the youngest in the ring.
So proud of these wild and crazy kids.
Judd was the Number 1 Rising Star Bernese Mountain Dog in Australia. He won 2 Runner Up Best In Groups from the Minor and Puppy Classes (against Supreme Champion adults from All Breeds) and a Best puppy In Specialty Show.
Frenchie wasn't entered in the point score because i don't usually bother with it, although would have been top show bitch in SA had I entered. 

Hopefully in 2016 we will finally have some special new 'frozen' babies and maybe even some Cairn Terrier babies just to shake things up!!!!

We lost our Vevey matriarch Ginger in January and it was so fast my head was spinning. Ginger was a once in a lifetime dog and gave us so, so much. The best part of Ginger was her brilliant temperament, 'her looks at moi' attitude and the fact that she was so very aware of her worth to me.
She was always mummy's girl, my wiggles, my pecky-sue, my heart and soul.
I will never forget you wiggles, we will be together again one day xxx
 
2015:
The end of 2014 was very hard for us with the loss of our wonderful girl Sugar very suddenly, then in May 2015 we lost our most special man Angus at the Age of 10.5. I still can't believe they are both gone.
These were mainly my husband's dogs as they got older and would go to work every day with him.
Angus slept in our bed almost very night and as much as all our dogs are so special no one could ever replace him.
These are the main reasons I haven't updated my website this year, I just couldn't bear to type the words.
I have just returned from a trip to Sweden and Norway to attend the European Dog Show in Oslo and a Bernese Mountain Dog Specialty.
I was lucky enough to have a dog to handle at both shows and Swedish Champion Berntiers E-Type (Alfred) did a great job winning Best Male in Open class from 28 entries, Reserve CAC (one placing away from becoming a Norwegian Champion) and Reserve CACIB.
We were thrilled!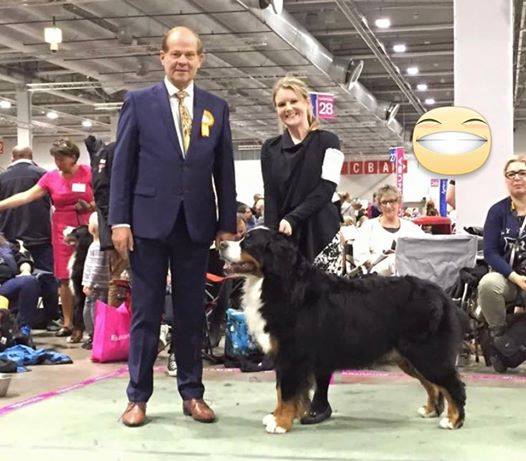 Myself, Alfred and the Judge Mr Montfoort (Netherlands)
Alfred is owned by Kicki Sallerstrom and bred by Eva Sundell Johansson
At the Specialty Show Alfred and I were placed in the top 6 Best Open Males so in all a great 2 days showing :)
We then went to the North of Norway with our lovely new friends Else Marie and Hans and some fun colleague breeders from Poland and Czech Republic for a few days before travelling to the Lofoten Islands where we were thrilled to finally see the Northern Lights.
Being away in September meant I missed Adelaide Royal Show for the first time in 15 years so sorry to those who came along to try and find me and the dogs.


July 2015:
In July 2015 I set off to Russia to Judge at Sennenfest 2015.
Sennenfest is a brilliantly organised and run festival of all things Sennenhund!!!
I was on a panel with 3 other great International Judges (Aniko from Hungary, Bobbi from USA, and Stephen from UK)
We were totally spoilt and shown all around St Petersberg.