December 2022:
Well there's been a whole bunch of zero news on here lately! Sorry.
Mostly, I put this on my Vevey Bernese Mountain Dogs SA Facebook and Instagram pages.
Sadly we have lost some of our most special treasures and it has hit me hard.
Some I still can't speak about.
I have updated my pages with some of our new family members.
I always love seeing pics and hearing updates of dogs we have bred please always feel free to send the through.
All of you have a safe Christmas 2021 and hug your dogs for me xxx
February 2020:
Well we have moved to our new 100 acre property, the dogs are happy and they have new cow and sheep friends.
I have almost finished my Cert 3 in behaviour and training with National Dog Trainers of Australia and we have new babies.
Things are going forward but also we are missing those treasured friends who have gone before their time.
Love your dogs, train them them well, make them the best they can be, feed them the best quality food you can, keep them lean and fit and insure them just in case. 
Wishing everyone a safe and Merry Christmas and. a wonderful 2020 especially our Vevey families.
Thank you from the bottom of our hearts for loving and caring for our babies and giving them their best lives xxx
September 2019:
I am so so proud of my dogs at the Special Show early this month.
Our Judge was Mrs Aniko Istvanne Jurhasz - Bernese Breed Specialist from Hungary
Frenchie Runner Up Best In Show, Best Bitch and Best Australian Bred In Show
Judd Runner Up Best Male, Runner Up Best Bred By Exhibitor In Show (and an extra in-house award for not being a spoilt brat and showing nicely for his mother and Auntie Granny Emma) 
Jersey Runner Up Best Neuter In Show at 8 years 9 months of age
August First in Puppy dog
Domino Second in Minor Puppy Bitch
Cyrus Second In Minor Puppy Dog
Harper Second in puppy Bitch 
and SIX entered in the veterans parade.... Morrissey 7 years 11 months, Jersey 8 years 9 months, Lily 8 years 9 months, Sinnamon 8 years 4 months, Stella 8 years 2 months and Quinn 7 years.
We had such a HUGE day in the ridiculous freezing cold and wind we stayed in Bed and missed the Adelaide Royal Show the next day.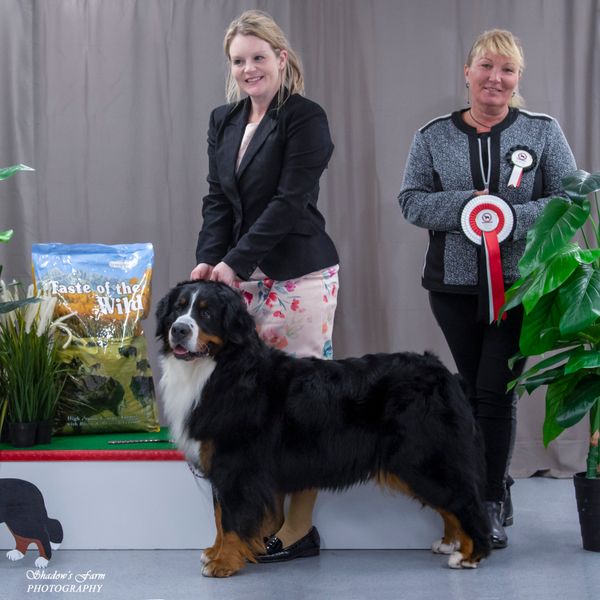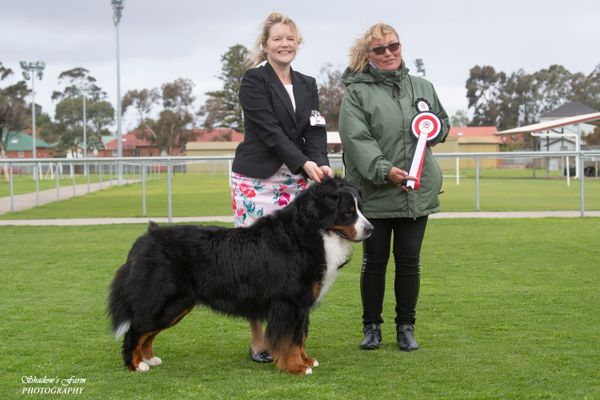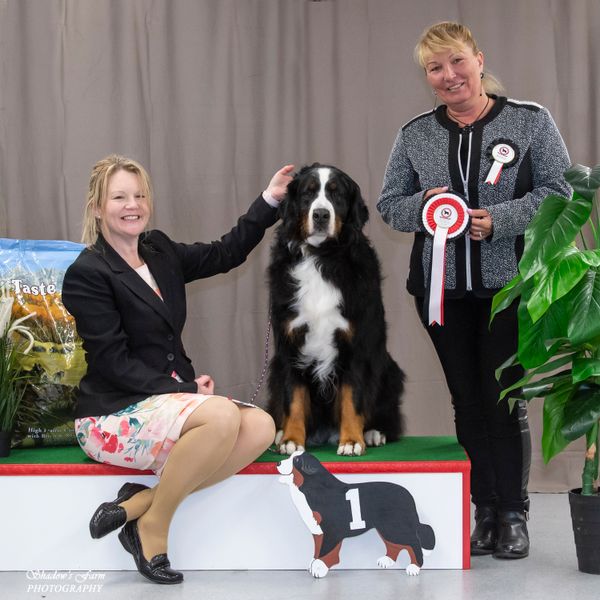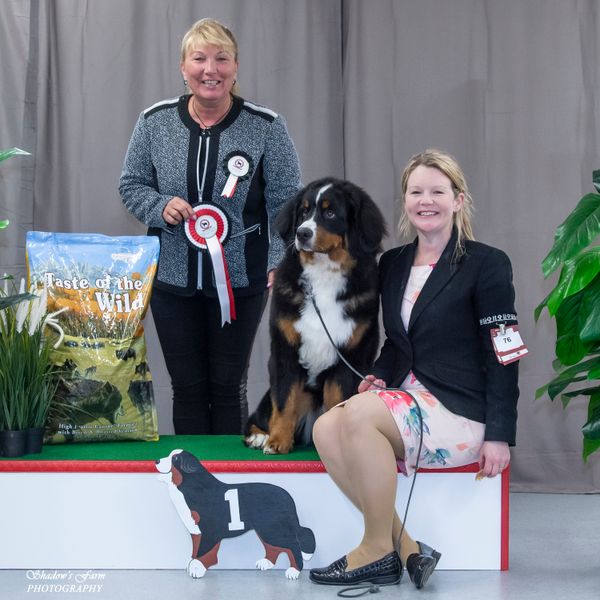 Bernese Shows in September 2019
There are 3 big shows in September.
Friday 6th September the Bernese Club Is holding a Specialty Show starting at 10 am at Cromwell Road, Kilburn South Australia. There are 93 bernese entered all are welcome!!!
Saturday 7th September Adelaide Royal Show is on at Wayville Show Ground South Australia. There are 69 Bernese entered. I think we are on at 9 am.
Thursday 26th September is Melbourne Royal Show in Victoria at the show grounds.