No February 2021 : No puppy availability at the moment I'm sorry.
more puppy Enquiries until 2022.
We do NOT take a waiting list, every one who contacts us is asked to stay in touch so we can let them know 

what's

 happening next, this way we know who is still waiting for a VEVEY puppy
and we assume the others have sourced a puppy else where. 

Vevey Puppies go to their new homes at approximately 9 weeks old.
They will have had their 1st Vaccination, Microchip, worming at 2,4,6 and 8 weeks old, 6 week health check with written health certificate, have a complete guide to raising and care, Limited Registration Pedigree papers (Not for Breeding), 6 weeks pet insurance with Pet Plan, extensive socialisation, puppy pack, bed and have had a Tubal Ligation (tubes tied females) or Vasectomy (males) before being placed to prevent any back yard or accidental breedings. My babies come with lifetime breeder support, they can come back to me at anytime in their lives.

ALL Vevey puppies are required to have their Hips and Elbows X-rayed and Officially scored after 12 months of age and their new owners to keep in touch with me for the life of the dog.

*If you are not prepared to stay in touch, to pay to have your puppy x-rayed after 12 months old and have the x-rays submitted for reading by a Specialist Canine Radiologist please find another breeder who does not require this follow up and testing. Please price the radiographs with local vets so it does not come as a surprise to you later.*
*Latest research recommends spay / neuter of large breed dogs after maturity, altering too young can cause orthopaedic and reproductive / urinary issues as well as increasing the incidence of certain cancers. We require full spay / neuter AFTER 18 months of age.*

When emailing regarding puppy availability please let me know where you live, a little about yourselves and what you are looking for. 
***I do not sell puppies via email alone and I will not respond to SMS/text enquiries, messages to my private facebook or instagram messages. Whilst initial enquiry by email is ok, to be seriously considered for one of our puppies I need to speak with you and most importantly, meet you.
Have a look at this article on contacting breeders.
Lindsay Thomson 
Vevey Bernese Mountain Dogs, South Australia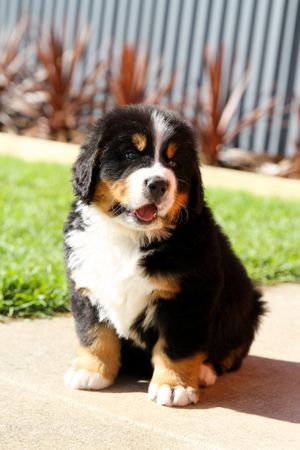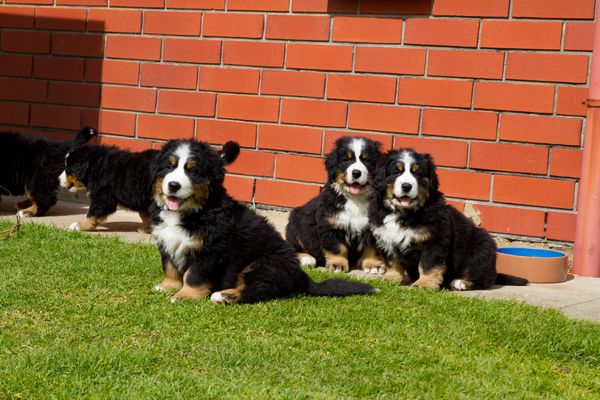 You are visitor number: 43366