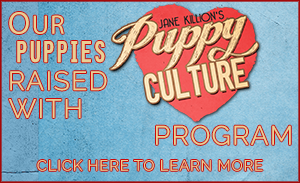 For information on current and/or future litters have a look at our
Puppy Plans 
page!

While initial contact by email is fine, we need to speak to our prospective puppy owners. We do NOT sell puppies by email alone.
Our aim is to never waiver from our goal of perfecting the unique beauty and temperament of the Berner, and never to breed for fad – rather to maintain the original working qualities and purpose as well as providing wonderful family members.
Berner puppies are not for everyone. Although Bernese Mountain Dogs are great dogs, they SHED, they are BIG, they can be PUSHY, they require HUMAN COMPANIONSHIP, they require POSITIVE TRAINING METHODS, and require early and consistent SOCIALISATION!!!

We believe temperament is the most important concern in a companion dog so we will never compromise on soundness of character nor physical soundness. All of our puppies/dogs, whether pets or for breeding, are required to be hip and elbow scored and almost always fall below the current breed averages.
As well as Hip and Elbow Clearances, we also ensure that all breeding dogs have current clear Eye Certificates, are Heart Tested clear, are DNA tested and tested for von Willebrands disease and Degenerative Myelopathy.
We are one of the very few breeders in Australia completing all available health tests for our breeding dogs, if a breeder you speak to doesn't have all their health data publicly available via email, website or on www.bernergarde.org then ask them why not??
We all produce good and bad just like human babies -nothing is guaranteed- but, without full disclosure, we can never move forward in breeding the best and healthiest Bernese Mountain Dogs we can. We MUST work together to preserve this special breed. I need to know about the puppies I produce and their health, it is so important that I know when they pass away and the reason why.
Our dogs live within our home as treasured members of our family. Pups are raised underfoot and well socialised with people and other dogs by the time they leave with their new families.
All Vevey puppies are sold with a non-breeding agreement and on ANKC Limited Registration. We do not sell dogs for breeding, and we require that all companion puppies are neutered / spayed between 12 months and 2 years of age, (ideally 18 months - 2 years of age to allow for proper growth and development). New owners are also required to x-ray the hips and elbows of their puppies by 2 years of age so that we can assess the success of our breeding program and make the best breeding choices for the future.
If you have no intention of x-raying your dog's hips and elbows and having them officially scored please find another breeder who does not require this testing of their offspring.
Please price these x-rays at a vet in your state who does these x-rays regularly so it is not a surprise to you later.
*I cannot assess the success of the orthopaedics in my dogs/breeding program and ensure the best chance of puppy owners getting a sound puppy or being able to deal with any issues that present as early as possible with out this information*
Puppies come microchipped, wormed, vaccinated, males have vasectomy and females tubal ligation before placement to prevent accidental pregnancy/breeding. We send home a complete guide to raising and care, pictorial pedigree history, six weeks free pet insurance and always lifetime breeder support. We vet our potential puppy homes very stringently to provide the best possible forever homes for our precious babies. We don't believe in breeding for breedings sake and only plan a breeding when are genuinely excited about a combination- if we can't find a good match for our girl we will wait until we do. We will always refer to other breeders who we are happy to recommend if we do not have a litter planned.
I aim to place puppies in their most suitable home... which means it is not always first come first served. If you are set on particular markings as your first priority you may need to wait for another litter. I try and match puppies based on their new owners lifestyle and experience with dogs as well as each puppies' different personality. Personalities don't become evident until after 6 weeks of age so I appreciate your patience.
For my own show puppies I choose on Structure, Type, Movement, Personality and details such as pigment, eye colour, ear set, tail set etc, Markings are the last thing I look at. Many lovely puppies are placed in companion homes as I cannot keep them all. The only disqualifying faults for showing a bernese are ground colour other than black ie a red coat, or blue eye(s).
We are always thrilled to hear how our are babies are going throughout their lives, I always welcome calls, pictures and we have our own Vevey Facebook group to keep in touch.
We welcome enquiries from show and obedience homes as well as family companions.
Our questionnaire helps us to determine if a Bernese Mountain Dog is suited to your lifestyle and lets us know what each potential puppy owner is looking for ie markings, male or female, size and ideal temperament.
Please CALL or EMAIL US (I will not respond to text message enquiries) to obtain a Puppy Questionnaire and make a time to come and visit, our dogs love new friends!
Please note we do not sell puppies by email or text.